History & Heritage
The venture first began with minimal staff and no customers. After a touchy initial two years, the company began to grow, building on its customer service and commitment to quality installations.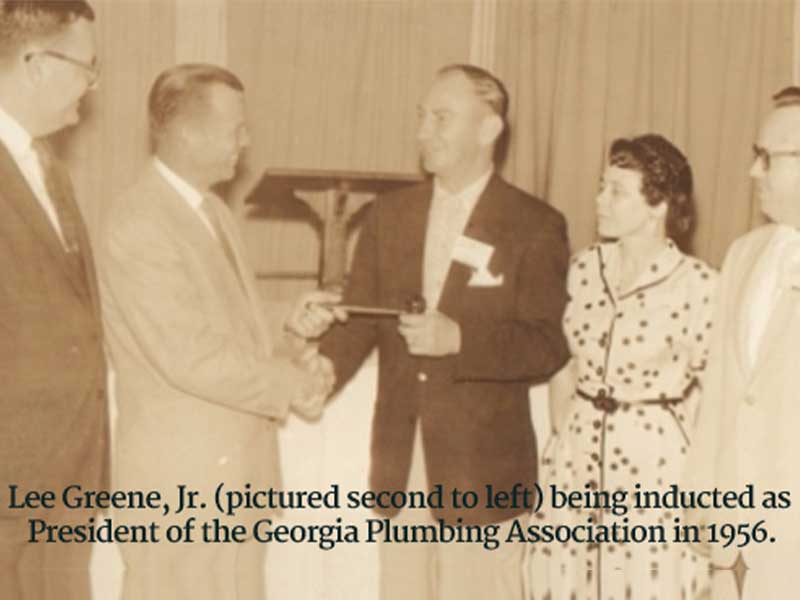 In the years since, the company has continued to prosper. Today, Greene & Associates is recognized as one of the premier mechanical contractors in the Middle Georgia area, having successfully performed on several high profile projects such as the Old Governor's Mansion in Milledgeville, the Center for Ambulatory Services at the Medical Center of Central Georgia, and multiple projects for Pheobe Putney Hospital in Albany.
A Proud Family History
Charles E. "Chip" Greene, President, is the 3rd generation to be involved in this industry. His grandfather was a union plumber and steamfitter, supervising some of the largest projects in this area at the time and later represented the local union as its business agent. Chip's father, Lee, started in the trade in the 1930's and worked in the boiler room of a Navy destroyer during World War II. Lee started his own business in 1948, and rose to become one of the premier plumbing and heating contractors in the state. He served as President of the Georgia Plumbing, Heating, Cooling Contractors Association in the mid 1950's and evolved into a mechanical contractor in the 1960's when air conditioning became a norm for commercial facilities.
Chip worked for his father's business in the summers during high school as a plumber's helper, sheet metal mechanic's helper and air conditioning technician's helper. After graduating from high school, the opportunity became available to move into the office to begin estimating plumbing and HVAC projects.
Chip's father sold his business before Chip graduated from college, but Chip still wanted to follow in the family footsteps. After college, Chip worked for a large mechanical contractor for several years before opening Greene & Associates. Twenty-five years later, the company has prospered and continues to serve clients in Milledgeville, Macon, GA, and the surrounding areas with commercial HVAC, plumbing, and heating solutions.